Programs
More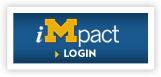 Headlines
News, Research and More.
New documentary showcases the Ross Leadership Initiative's Impact Challenge More
Wolverine Venture Fund makes early round investment in company acquired by the tech giant More
450 Ross MBA students to spend seven weeks working with major companies and organizations in 24 countries as part of action-based learning More
Convergence of business executives and academics offers first-of-its-kind conference experience. More
Hopp recognized for his work applying physics principles to operations and supply chains. More
Poets & Quants notes achievements of Management & Organizations professor. More
Events
April 14
May 2
May 15
Alumni Events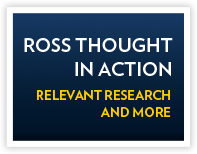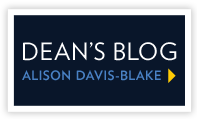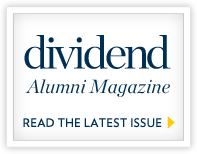 "Trust your instincts, embrace challenges and learn from your mistakes. Seek out mentors along the way — in doing so, not only look for people from who you can learn, but also those who may provide sponsorship. Be willing to work hard for that sponsorship, remembering that mentoring is a two-way street."
Cindy A. Schipani, Merwin H. Waterman Collegiate Professor of Business Administration and professor of business law, on her advice to women graduating from business school.
Financial Times, April 7, 2014.