Programs
More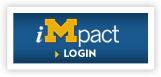 Headlines
News, Research and More.
Senior Vice President Joanne Smith discusses how to increase passenger safety and comfort in the face of cost pressure. More
Muir tapped by World Economic Forum, Bagozzi named Top Scientific Mind. More
New research from Michigan Ross shows male executives fare better their female colleagues on insider trades. More
Professors Paul Clyde, Scott DeRue, and M.S. Krishnan assume new roles. More
Professor Andrew Hoffman studies how and when academics can inform the public debate on controversial topics. More
Many opportunities are available at Ross for veterans looking to transition into business. More
Students of the inaugural MM class already hard at work. More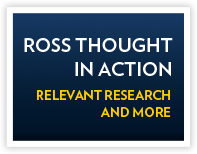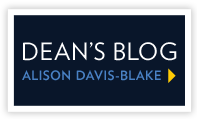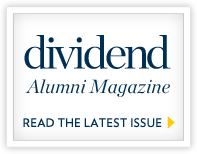 "The biggest predictors of survival for any company are size and age."
Stewart Thornhill, Executive Director of the Samuel Zell & Robert H. Lurie Institute for Entrepreneurial Studies and Professor of Business Administration, on why some small businesses have trouble filling openings.
The Wall Street Journal