Programs
More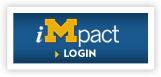 Headlines
News, Research and More.
450 Ross MBA students to spend seven weeks working with major companies and organizations in 24 countries as part of action-based learning More
Convergence of business executives and academics offers first-of-its-kind conference experience. More
Hopp recognized for his work applying physics principles to operations and supply chains. More
Poets & Quants notes achievements of Management & Organizations professor. More
Lessons from Ross professors helped the Fortune 500 company's bottom line. More
New degree program and cross-campus collaborations make Ross No. 1 on Princeton Review and Entrepreneur magazine ranking. More
Events
March 14
March 24
April 14
May 2
May 15
Alumni Events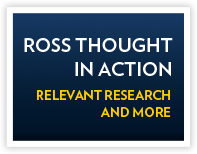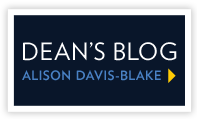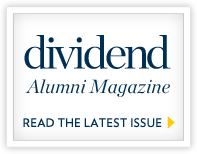 "High wages make your employees better customers. You're putting this money in the hands of people who are most definitely going to spend it. They're not socking it away in mutual funds. The money goes back into the economy pretty quickly."
Wallace Hopp, senior associate dean for faculty and research and Herrick Professor of Business, on increasing the minimum wage.
Washington Post, Feb. 21, 2014.