Programs
More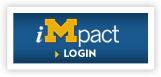 Headlines
News, Research and More.
Lessons from Ross professors helped the Fortune 500 company's bottom line. More
Registration for the Friday, Dec. 6, event is now open. More
Grant will fund development of STEM programs and diversity recruitment. More
In a competition to build the most LGBT friendly business school, Ross is leading the pack. More
Leaders in positive business to discuss best practices in burgeoning management field. More
As the person leading the marketing and communications team at the Ross School of Business, John Trierweiler certainly knows his product. More
New ranking says Ross MBA a wise investment. More
New degree program and cross-campus collaborations make Ross No. 1 on Princeton Review and Entrepreneur magazine ranking. More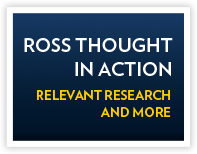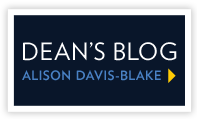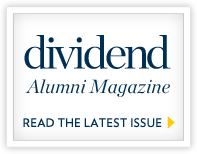 "This is something that's going to permeate through the whole manufacturing economy. We gave up on manufacturing too soon."
Wally Hopp, senior associate dean for faculty and research, on the growth of low-volume, high- variability production.
Bloomberg, Nov. 7, 2013.